Lil Nas X 'Industry Baby' considered gayest ever
Lil Nas X delivers gayest video ever.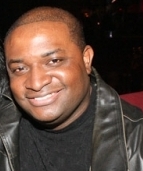 Blog King, Mass Appeal
LOS ANGELES — Homophile accolades are piling up fast for Lil Nas X. First, he delivered the gayest performance in "Saturday Night Live" history. Then he delivered the gayest performance in "BET Awards" history. Now he's culpable for the gayest music video in world history. That's because the 22-year-old homosexual released the official video for his new song "Industry Baby" that shows a handful of fudge packers twerking in jail butt-naked. Lil Nas X also gropes a dude's penis à la Kevin Spacey. "Industry Baby" features guest star Jack Harlow. Kanye West is the producer. The video begins with Lil Nas X (né Montero Lamar Hill) standing trial in Supreme Court for putting the Nike logo on his Satan shoes. He even plays multiple roles à la Eddie Murphy in the "Nutty Professor." Yep, Lil Nas X is the judge, jury and executioner.
After the court finds him guilty of being gay, Lil Nas X is sentenced to 5 years in Montero State Prison where he and his coterie of homos twerk in the shower. They also lift weights and hump each other's asses while rockin' hot pink prison garb. Are you a fan of Lil Nas X's new "overtly sexualized" image? Should he no longer be viewed as a children's rapper?
Watch the disturbing video.
Share your thoughts.