Biden's Paradise forecasts danger.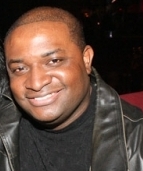 Blog King, Mass Appeal
WASHINGTON — Freedom Toons released a Woke rap video titled "Biden's Paradise" — a parody of Coolio's hit song "Gangster's Paradise" — and the conception has gone mad viral. In the cartoon, a braided Joe Biden brags about sniffing children's hair and selling our souls to China president Xi Jinping. "Damn I'm important. I made a fortune selling you out to China. Yeah, your job's been exported fool," he cracks. The video also shows Joe's son — Hunter Biden — smokin' crack along with "Black Lives Matter" riots.
Cartoon Joe even predicts the timeline of his own demise. "Death ain't nothing but a heartbeat away. And Kamala Harris is counting down the days to 2023 or '24. Will I make it that long? I don't know," he raps as he trips on a flight of stairs while boarding Air Force One. FYI, the U.S. national debt is almost $27 trillion.
Is there truth within the burlesque?
Did Freedom Toons go too far?
Watch the crazy video.
Share your thoughts.