Charles Barkley pushes vaccine.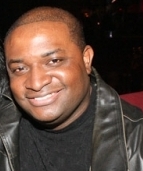 Blog King, Mass Appeal
PHOENIX — Cole Beasley and DeAndre Hopkins, two of the NFL's most revered wideouts, are on record saying they won't get Bill Gates' coronavirus vaccine. But if it were up to Charles Barkley, they would either "get the jab" or get fired. During a recent chinwag with CNBC's Jade Scipioni, the outspoken NBA analyst didn't mince words when asked to give his two cents on the state of immunizations in professional sports. "Yes, I'm vaccinated. Everybody should be vaccinated, period," Barkley ranted.
"The only people who are not vaccinated are just assholes."
"Can you imagine if one of these guys that are not vaccinated, if they get one of these players' kids, wives, girlfriends, moms and dads sick and they die over some unnecessary conspiracy bullsh*t," Barkley continued. "I think that would be tragic."
Barkley, 58, then drew a juxtaposition between professional sports and corporate employment. "There's sh*t you can't do at work and there's sh*t that you have to do at work," he vented. "So every workplace has rules and I think one of the rules [should be] that guys have to be vaccinated."
Barkley ain't the only sports legend to take this stance.
NFL Hall of Famer Michael Irvin said unvaccinated players don't want to win. Disgraced tailback O.J. Simpson called out Beasley, telling him, "Don't play."  It should be noted, Barkley is old and corpulent so he's at high risk to contract coronavirus whereas professional athletes are generally young and healthy.
Do you agree with the old-timers?
Are anti-vaxxers a bunch of assholes?
Share your thoughts.