Tucker Carlson publicly scolded.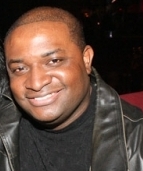 Blog King, Mass Appeal
MONTANA — Fox News commentator Tucker Carlson almost had to call the police when he was accosted by fisherman Dan Bailey for his stance on the coronavirus vaccine. The diatribe transpired in front of Carlson's daughter at a fishing supplies store in Montana. It was also captured on video. Cell phone footage shows Carlson gettin' excoriated in full view of customers. "Dude, you are the worst human being known to mankind," Bailey told the newscaster. "I want you to know that."
Carlson replied, "I appreciate that," then tried to egress. But the outdoorsman wasn't having it. "What you have done to this state, to the United States… What you have done to families, what you have done to everybody else in this world. I don't care that your daughter is here," Bailey ranted. 
Carlson then told him to "settle down, son," before leaving the venue.
Bailey shared the video on Instagram with the caption: "It's not everyday you get to tell someone they are the worst person in the world and really mean it! What an assh*le! This man has killed more people with vaccine misinformation, he has supported extreme racism, he is a fascist and does more to rip this country apart than anyone that calls themselves an American."
Many viewers labeled Bailey "a hero" for gettin' in Carlson's ass.
Watch the video.
Share your thoughts.