Jeanie Buss wrote supportive review.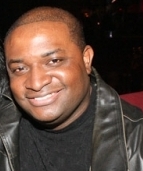 Blog King, Mass Appeal
HOLLYWOOD — LeBron James' new film "Space Jam: A New Legacy" suffered a savage beating from critics online. Rotten Tomatoes gave it a lowly score of 28% on the Tomatometer. NYC Movie Guru Avi Offer said, "Despite the charisma of Don Cheadle, it's a dumb, exhausting, poorly acted and silly sequel." Ouch! But at least one person enjoyed the flick. Los Angeles Lakers owner Jeanie Buss, LeBron's boss, transcribed an Instagram review in support of the follow-up to Michael Jordan's 1996 blockbuster.
"Thank you [LeBron] for a creating a fun family movie to enjoy this summer," Jeanie wrote. "I so appreciate entertainment that brings laughs AND passes on a heartfelt message. Please support your local movie theaters. So much nostalgia for me as my dad took me to the movies 🍿 when I was a kid. When I'm there I feel like a kid again. My favorite #LooneyTunes character is #DaffyDuck because he makes the funniest comments and usually the joke is on him. Who is your favorite character??"
LeBron's movie reeled in $50 million in box office sales.
But it had a budget of $150 million.
Did you enjoy the film?
Should LeBron stick to basketball?
Share your thoughts.