Michael Rapaport lambasted Fauci.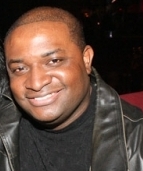 Blog King, Mass Appeal
NEW YORK — During a recent chinwag on CNN, renowned immunologist Dr. Anthony Fauci raised eyebrows when he said vaccinated people are now spreading coronavirus — much to the chagrin of inoculated actor Michael Rapaport who retaliated with a profanity-laced tirade for the ages. Rapaport, if you recall, lambasted anti-vaxxers a few days ago, telling them to "get your f*cking vaccination, dummy." He also put professional athletes on blast for eschewing Bill Gates' vaccine. Now he's singing a different tune.
"Just watched Tony Fauci on CNN and Fox tell me… vaccinated people are now spreading coronavirus," Rapaport, 51, said in a viral video. "I went from being a hero because I'm vaccinated and now you motherf*ckers are calling me a 'super spreader?' I ain't no f*cking super spreader. Figure this sh*t out!"
President Joe Biden is offering a cash payment of $100 to get the vaccine.
Will you get the jab?
Watch Rapaport's before and after videos.
Share your thoughts.