Evil Auntie killed niece and nephew then transported their bodies several months
Evil aunt facing murder charges.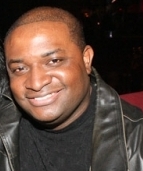 Blog King, Mass Appeal
BALTIMORE — Nicole Michelle Johnson was thrown in the slammer after the cretinous damsel murdered her niece and nephew then drove their decomposed bodies around town for more than a year. The 33-year-old cacodemon was busted Wednesday night around 11 p.m. in Baltimore, Maryland during a routine traffic stop. That's when a police officer inhaled "the unmistakable odor of decomposition." The cop then popped the trunk and noticed a valise coupled with a clear trash receptacle infested with maggots.
Nicole lied and said the malodor reeked of dirty blankets. But when the officer opened the suitcase, he discovered the corpse of 7-year-old Joshlyn Marie James Johnson. Nicole tried to run but the cop chased her ass down. As she was being placed in handcuffs, Nicole vowed to commit suicide.
"It don't matter, I won't be here in five days," said the evil aunt as the officer read her rights.
"Y'all going to see me on the news, y'all going to see me on the news making my big debut."
Homicide detectives later found the remains of Joshlyn's brother, 5-year-old Larry Darnell O'Neal, inside the plastic tote. During interrogation, Nicole told investigators she drove their cadavers up and down the street for months. Joshlyn, who weighed 18 pounds, had been in the trunk since May 2020.
Larry, who weighed 21 pounds, joined her a few months later.
Both children were emaciated and malnourished.
Nicole's sister gave up custody so the kids could have a better life.
That backfired big time.
With aunts like Nicole who needs enemies?
The dumb bitch faces multiple charges, including child abuse and neglect.
Should Nicole get the death penalty?
Watch disturbing coverage.
Share your thoughts.