Police Brutality Video: White cop caught 'smothering' a suicidal black teenager
White cop stops black teenager.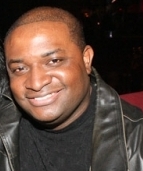 Blog King, Mass Appeal
FORNEY — Law enforcement officials in the Lone Star State are investigating after a horny white cop smothered a suicidal black chick to keep her from killing herself. The incident transpired Tuesday afternoon in Forney, Texas. It was also captured on video. Cell phone footage shows Kaufman County Sheriff's deputy Conner Martin straddling 18-year-old Nekia Trigg as she frantically begged for help. The distraught teenager also yelled "I can't breathe" while foaming at the mouth.
It looked like Officer Martin was humping her. His phallus was adjacent to her vulva.
Nekia's mom, Antanique Ray, blew a gasket and had to be detained.
"It's 102 degrees out here," she yelled.
"She can not breathe!"
A black cop was present. But he was rendered nugatory.
There were no other black men around.
Eyewitnesses said Nekia demonstrated suicidal deportment which prompted a 911 call. She reportedly darted into traffic and jumped in front of moving cars. Officer Martin said he pinned Nekia to the ground then handcuffed her to prevent self-infliction. "I got it all on video," said a family member.
Nekia was released.
Officer Martin, who had his body camera off, was placed on paid administrative leave.
Antanique was arrested and faces multiple charges.
Watch disturbing footage.
Share your thoughts.