Sexual Assault Video: Masseuse said QB Deshaun Watson wanted his butt poked

Masseuse makes explosive claims.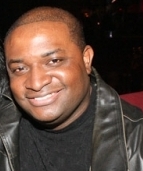 Blog King, Mass Appeal
HOUSTON — When it rains, it pours. The Internet was set ablaze when masseuse Nia Reese Lewis-Smith claimed Houston Texans quarterback Deshaun Watson asked her to "go inside his booty" during a full-body massage. The bombshell was dropped during a chinwag with vlogger Tasha K. Nearly two dozen massage therapists are accusing Deshaun of sexual misconduct. "The only thing that really bothered me in the first appointment was that he kept asking me to go inside his butt, and I was just so confused," Nia recounted. "Normally with any of my clients I'll stop at the lower thigh and he kept asking me to go inside… I originally thought it was the crack and so I would go around that area and he still wasn't satisfied. He was very adamant and was saying don't be afraid to go inside."
Ugh!
Sounds like a prostate exam.
That's disgusting!
Nia, who's nickname is Big Daddy, said Deshaun also groped her derrière then instructed her to suck his penis. "The second appointment was really inappropriate, he was very touchy feely," she recalled. "He would act like he would accidentally brush up against my butt… It was to the point to where it came a time in the massage where I was massaging him from a distance because he kept trying to touch me."
"He basically didn't want the rest of his body massaged," Nia continued.
"He wanted his groin area massaged and his butt only… he kept saying do you want to put in your mouth? It was just very very uncomfortable."
Deshaun remunerated more than 50 different masseuses he found on Instagram.
Do you believe Nia?
Is Deshaun a closet homosexual?
Watch the explosive interview.
Share your thoughts.