Police Brutality Video: Jaxson Hayes got manhandled by LAPD after burglary call
Jaxson Hayes is zapped by cops.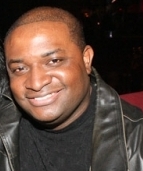 Blog King, Mass Appeal
LOS ANGELES — Law enforcement officials in Los Angeles are investigating after New Orleans Pelicans center Jaxson Hayes got tased by police for showin' his ass. The electrocution transpired around 3 a.m. on July 28th. It was also captured on video. Cell phone footage shows a trio of officers tussling with a barefoot Jaxson as they attempt to place him in handcuffs. Seconds later, one of the cops pulled out a taser and zapped the 7-footer in the torso. Backup cops arrived and that's where the video reached its cessation. Jaxson, 21, tried to burglarize his girlfriend's home after a domestic dispute.
He also assaulted an officer and used racial slurs.
"Body worn video captured Hayes repeatedly attempting to enter the residence despite officers blocking his path and verbal commands for him to remain outside," LAPD officials said in a statement. "Officers requested a backup and they attempted to place Hayes' hands behind his back; however, Hayes broke free of the officers' grasp and pushed one of the officers into a wall." 
Jaxson is the son of former Kansas City Chiefs tight end Jonathan Hayes.
He's tall, but only weighs 220 pounds soaking wet.
How y'all feel about this?
Was excessive force used?
Should the Pelicans give Jaxson a second chance?
Should NBA Commissioner Adam Silver get involved?
Watch the disturbing video.
Share your thoughts.