Homicide Video: Curvaceous black chick murdered another woman in cold blood
Voluptuous killer murders woman.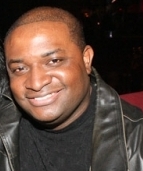 Blog King, Mass Appeal
BROOKLYN — Never trust a big butt… and a gun. Authorities in Brooklyn, New York are investigating after 42-year-old Delia Johnson was murdered in cold blood Wednesday night. The homicide transpired around 9:40 p.m. in Crown Heights. It was also captured on video. Surveillance footage shows Delia socializing with her clique when Claudia Banton snuck up from behind and blew her brains out — à la Keisha in "New Jack City." Rock-A-Bye Baby! Several bystanders ran for cover as the prepossessing damsel sauntered back to her diminutive white sedan and drove off.
Delia was pronounced dead at the scene.
The voluptuous assassin wore a stygian top and black leggings. Social media viewers described her as "beautiful" and "thick" with measurements of thirty-six, twenty-four, thirty-six. A dude even tried to get Claudia's phone number afterwards. Family members said Delia attended a sepulture earlier in the day.
They believe Claudia followed her home.
"She was at a funeral earlier in the evening for an old neighborhood friend to pay her respects, and then this happened," said Delia's brother, Mathis Johnson. "It was horrible. That lady executed my sister."
Delia is survived by her 17-year-old daughter.
Claudia is charged with her murder.
Watch the disturbing video.
Share your thoughts.