Ass Kickin' Video: Black male shoplifter 'pummeled' by a Family Dollar manager
Manager beats shoplifter's ass.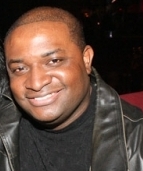 Blog King, Mass Appeal
JACKSONVILLE — Law enforcement officials in North Florida are investigating after a female store manager stabbed a male shoplifter multiple times. The Zorro impersonation went down inside a Family Dollar store. It was also captured on video. Cell phone footage shows the cashier pummeling the thief before pulling out a knife and dicing his ass. "Ma'am, I'm leaving," said the crackhead as the employee proceeded to gut him like a fish. "Don't do this!" The manager, however, wouldn't allow an egress.
She was hell-bent on detaining him until police arrived.
Realizing he was headed to jail, the shoplifter begged for his freedom. But it was to no avail. The clerk told him, "I don't give a f*ck about your life. I don't give a f*ck about your family." By the time police arrived, the store was completely trashed. The manager whupped his ass up and down the aisles.
At one point, customers beseeched her to show mercy.
Rumor has it the manager was fired and may face charges.
Moral of the story: No five-finger discounts allowed.
Watch the ass-whuppin.'
Share your thoughts.