Vietnam veteran loathes trannies.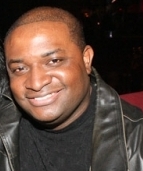 Blog King, Mass Appeal
ABERDEEN — Don Sucher, a retired Vietnam War veteran who owns a Star Wars shop in Washington, had contretemps with transgender councilwoman Tiesa Meskis on Thursday over a transphobic sign in his store that reads: "If you are born with a dick, you are not a chick." Sucher's memorabilia shop is located in Aberdeen. Meskis was born a male but now identifies as a woman. So she was obviously offended. The argument took place in front of customers. It was also captured on video.
"Trans women are women, sir. That sign is bullsh*t," Meskis yelled as they stood face-to-face. "Well I'm telling you, as a man, that's bullsh*t," Sucher, 78, replied. "You are f*cking nuts. You are not a woman. You don't look like a woman. You don't act like a woman. Look at yourself for Christ's sake. Who would want to even be close [to you]? You are not a f*cking chick. Do you still have a dick?"
After getting kicked out the store, Meskis stood on the sidewalk and chanted: "Trans women are women! Trans women are women!" The burly tranny also called Sucher a "bigot" before accusing him of ogling her derrière. "Stop staring at my ass," Meskis screamed as she walked away from the property.
Do you agree with Sucher?
Should chicks with dicks receive feminal treatment?
Watch their heated confrontation.
Share your thoughts.