Batman Urban Legends: Robin comes out homosexual, comic book readers stunned
Robin comes out closet as bisexual.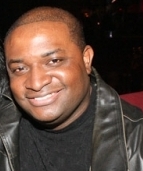 Blog King, Mass Appeal
GOTHAM — Holy homo Batman! First we discovered Bert and Ernie are a gay couple. Now this. When the 6th installment of the DC comic book series "Batman: Urban Legends" came out Tuesday, we learned Robin — né Tim Drake — is bisexual. Yep. After years of bangin' prepossessing popsies, Robin is suddenly "Woke" and ready to give fudge packing a try. Batman's trusty sidekick raised eyebrows when he secured courtship with Bernard Dowd. Call it serendipity. But the decision to copulate came after they shared a "lightbulb moment" while fighting side-by-side.
First, Robin built the gumption to show up at Bernard's house unannounced. "It's ok, Tim. You got this," he told himself. When Bernard opened the door, he was so aroused he tried to ask Robin for a date. But got interrupted. "I'm really glad you got home okay," said Robin who was visibly nervous.
"I was relieved. And I've been doing a lot of thinking, about that night. And I — I don't know what it meant to me. Not yet. But I'd like to figure it out."
Bernard wasted no time seizing the moment. "Tim Drake … do you want to go on a date with me?" he asked. Robin responded, "Yeah, I think I want that." Now it appears they're in love.
Twitter reaction was mostly supportive.
One user wrote, "Tim Drake finally coming out is so inspiring, DC never wanted a queer Robin but after years and years of campaigning from writers and fans it finally happened. A big thank you to Meghan Fitzmartin, Belén Ortega and Alejandro Sánchez for making this moment so beautiful. ❤️"
Another user wrote, "Suddenly I'm VERY interested in reading up on some Tim Drake." 
A lot of children read DC Comics.
Are homosexual topics inappropriate?
Share your thoughts.