President Biden losing his mind.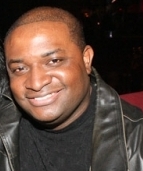 Blog King, Mass Appeal
WASHINGTON — During Friday's White House briefing on the coronavirus pandemic, President Joe Biden told reporters "we have roughly 350 million people vaccinated in the United States." But, the only problem is our population is 330 million. That's 106%. To compound the blunder, he had notes. Jeez, you would think somebody would've jotted down the correct number. The Commander-in-Chief also said, "This is a pandemic of the unvaccinated. So we have to get more people vaccinated." Huh? Look, Biden's dementia is obviously kicking in and the world is chortling at his ineptness. His deportment reeks of mortification.
It's probably time for Kamala Harris to invoke the 25th Amendment.
Australian columnist Rita Panahi expressed her concern for Americans. "350 million people vaccinated in the United States, Joe? The population is only 330 million," she said during an appearance on Sky News. "Oh dear, he doesn't even know the population of the country he's the president of; let alone how many of them have been vaccinated. Good luck America."
Rumor has it roughly 166 million Americans have gotten the jab.
Unvaccinated people are in danger of losing their jobs, pensions and social security.
Has Biden lost his mind?
Are we headed towards a civil war?
Watch Biden's briefing and Rita's commentary.
Share your thoughts.