Dog Attack Video: Ezekiel Elliott's mutt masticated a neighbor in her backyard
Ezekiel's bulldogs attacked neighbor.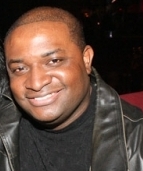 Blog King, Mass Appeal
FRISCO — Surveillance footage, obtained by TMZ, shows Ezekiel Elliott's dogs terrorizing a neighborhood in Frisco, Texas before masticating a woman in her own backyard last May. Zeke's rottweiler also manducated a man, leaving him with lacerations and bruises. The 90-second clip shows a landscaper leaving Zeke's gate open as he made an egress on May 19th. The ensuing morning, the canines got loose and proceeded to roam the area. Moments later, Jennifer Gampper can be heard screaming. She reportedly suffered "severe and permanent" injuries to her forearm, thigh and stomach.
Police officers showed up to file a report.
Jennifer is suing for $1 million in damages.
"Mr. Elliott and his representatives are aware of the lawsuit filed on July 30th, which stems from a previously reported incident from May 21st of this year," said Zeke's attorney, Frank Salzano. "As Mr. Elliott expressed at that time, he was – and remains concerned – for the party involved. However, as in most disputes, there are extenuating circumstances to this matter which will impact the legal proceedings which we are not at liberty to disclose. As such, we have no further comment at this time."
Zeke, a running back for the Dallas Cowboys, received multiple citations.
Jennifer is also suing the landscaper for leaving the gate open.
Watch the video.
Share your thoughts.