Vax Video: Chet Hanks, Tom Hanks' kid, encouraging anti-vaxxers to diss the jab
Chet Hanks rips COVID vaccine.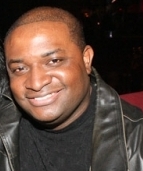 Blog King, Mass Appeal
LOS ANGELES — Chet Hanks, Tom Hanks' son, won't take Bill Gates' COVID vaccine and he's imploring anti-vaxxers to mimic his deportment; mainly because it's not FDA approved. The "Empire" actor lambasted the panacea in a series of pro-choice videos that have gone viral. "Just like you have the right to be mad at me 'cause I said I'm not going to get the vaccine, I have the right to not get that sh*t," Chet, 31, ranted in his most recent public service announcement. "I wanted to [get the jab], but my immune system said it's good. It doesn't want to be tampered with. It said it's good, okay?"
"Let's be real. 99% of you motherf*ckers wouldn't use a shampoo that's not FDA approved," Chet continued. "But you're willing to get some experimental, government injection. There's more evidence of UFOs being real than that vaccine being healthy for you."
If you recall, in his first video, Chet said: "Psych! Bitch, if it ain't broke don't fix it. I ain't never had COVID. You ain't stickin' me with that motherf* ckin' needle. It's the motherf* ckin' flu. Get over it, okay? If you're sick, stay inside. Why we working around y'all? If you're in danger, stay your ass inside. I'm tired of wearing a motherf* ckin' mask!"
Chet's parents, Tom and Rita, were both hospitalized with coronavirus.
Do you share Chet's attitude?
Watch the videos.
Share your thoughts.