Dana lambastes vax mandate
Dana White says decision is yours.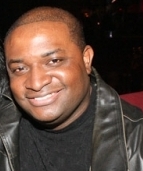 Blog King, Mass Appeal
LAS VEGAS — The NFL continues to segregate players who eschew Bill Gates' COVID vaccine. Those who refuse the jab aren't allowed to dine with teammates, they must get tested daily and they're required to wear masks both indoors and outdoors. The NFL has also threatened to forfeit games and dock salary. Hell, even Jackie Robinson had it better than that. UFC president Dana White, on the other hand, is against vaccine mandates. He's a syringe-loathing advocate of "my body, my choice."
The 52-year-old businessman gave his two cents during a recent chinwag with Aaron Bronsteter of TSN. "I would never tell another human being what to do with their body," Dana said. "If you want to get vaccinated, that's up to you. That's your choice. You're never gonna hear me say, I'm gonna force people to get vaccinated. Never gonna happen."
"They're telling you in New York you can't go into a restaurant or a gym unless you're vaccinated," Dana continued. "Some people are getting fired if they don't get vaccinated. Yeah, that's not gonna happen here. You wanna get vaccinated? Get vaccinated. If you don't, that's your decision, your body."
Preach Dana, preach!
Do you agree with his stance?
Are NFL officials a bunch of bigoted pussies?
Watch the interview.
Dana addresses the vaccine at the 4:40 mark.
Share your thoughts.