Satan Video: Netflix released trailer for "Lucifer" season 6 and it looks devilish
Netflix released "Lucifer" trailer.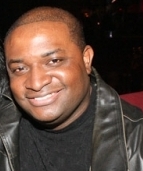 Blog King, Mass Appeal
HOLLYWOOD — "Sin and sinner." Netflix released the season 666 trailer for "Lucifer" and it looks devilish. If you're unfamiliar with the series, God jettisoned Lucifer from heaven and expedited his ass to hell to rule for all eternity. But, after succumbing to ennui, Lucifer infiltrated earth through a parallel dimension. Now he walks among us. Unfortunately, Lucifer ain't alone. He's accompanied by a coterie of fallen angels who are just as formidable as he is. They even have the audacity to quote scriptures throughout the series.
Lucifer enjoys copulation with the hottest chicks on the planet, sometimes 2 or 3 simultaneously. He even bangs his psychologist. Hell, Lucifer's top succubus (Mazikeen) could be "America's Next Top Model." She's that attractive. Lucifer is also cool as f*ck. Perhaps too cool. If you solicit a Ménage á trois, he'll snap his fingers and a pair of beddable popsies will appear. Remember, Lucifer tried to bribe Jesus.
So we don't stand a chance.
Ok, I know what you're thinking.
Why does Lucifer need a head doctor?
Well, it's because the DC Comics star has to vent.
During one of his counseling sessions, Lucifer told his psychologist he's sick and tired of us making him culpable for our transgressions. It's his assertion that every time something nefarious transpires, we blame him and he has nothing to do with it. Interminable finger-pointing drives Lucifer crazy.
That being said, the self-proclaimed "Angel of Light" is hardly innocent.
Lucifer works alongside a sexy homicide detective to help her solve cases. Once he effectuates an arrest, Lucifer tries to persuade the criminal to proffer his soul. Again, the devil doesn't make us sin. He merely capitalizes off of it. Nobody put a gun to Bill Gates' cranium and made him a Satanist. When judgment day arrives, God will evaluate our individual deportment and it'll have nothin' to do with the devil.
"Lucifer" is available on Netflix.
Watch the season 6 trailer.
Share your thoughts.