Lizzo called out insecure haters.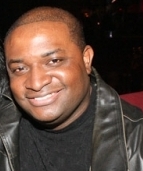 Blog King, Mass Appeal
LOS ANGELES — "Back that ass up!" Lizzo was fat shamed by churlish fans over the weekend after the 300-pound vocalist released a soft porn video that shows her twerking in a diminutive miniskirt. The short clip shows a scantily clad Lizzo gyrating outdoors as a pair of musicians performed in the background. The 3-time Grammy winner released her song "Rumors" featuring Cardi B on Friday. So she was in a celebratory mood. But fans called her "fat" and "disgusting" which prompted a tearful clap back.
"People saying sh*t about me that just doesn't even make sense," said a lachrymose Lizzo in a separate video that came out Sunday. "It's fat-phobic, and it's racist and it's hurtful. If you don't like my music, cool. If you don't like 'Rumors' the song, cool. But a lot of people don't like me because of the way I look."
"It's like it doesn't matter how much positive energy you put into the world, you're still going to have people who have… something mean to say about you," Lizzo continued. "What I won't accept is y'all doing this to Black women over and over and over again, especially us big Black girls. When we don't fit into the box that you want to put us in, you just unleash hatred onto us. It's not cool."
Cardi defended her partner-in-crime.
"When you stand up for yourself they claim [you're] problematic & sensitive," Cardi tweeted.
"When you don't they tear you apart until you crying like this."
The WAP rapper added, "Whether you skinny, big, plastic, they going to always try to put their insecurities on you. Remember these are nerds looking at the popular table."
Do you feel sorry for Lizzo?
Should she ignore her haters?
Watch the videos.
Share your thoughts.