Stranded Afghans tortured, executed.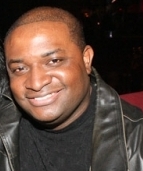 Blog King, Mass Appeal
KABUL — A pair of terrifying videos have gone viral that show Afghanistan civilians chasing U.S. military aircraft after the Taliban seized control of the capital city of Kabul. President Joe Biden had troops retreat over the weekend, leaving thousands of Afghans stranded who succored our military. The Taliban is already in the process of torturing and executing those 'traitors.' Nevertheless, raw footage shows men, women and children running for their lives at Hamid Karzai International Airport as gunshots rang out like a bell.
The aforementioned cargo planes were already filled to the brim with American diplomats and Afghan refugees so those left behind tried to force their way on board by clinging to the aircraft's exterior. Some plunged several hundred feet to their deaths as the planes took off. A damn shame indeed.
Chinese media outlets showed the United States no mercy.
They basically called us a bunch of bitches.
"The drastic change in Afghanistan's situation is undoubtedly a heavy blow to the US," the state-run tabloid Global Times said in an editorial published Sunday night. "It declared the complete failure of US intent to reshape Afghanistan. This defeat of the US is a clearer demonstration of US impotence than the Vietnam War — the US is indeed like a 'paper tiger.'"
Congress members want President Biden gone, calling his involvement with Afghanistan a "stunning failure." We're talkin' 20 years of hard work and trillions of dollars flushed down the toilet; not to mention all the lives lost. Do you agree with Congress? Is it time for Kamala to invoke the 25th Amendment?
Watch disturbing footage.
Share your thoughts.