Sneak Peek: Will Smith's retinue release terrifying zombie teaser "I Am Legend 2"
Will returns in zombie sequel.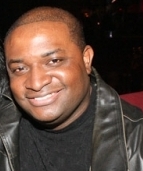 Blog King, Mass Appeal
HOLLYWOOD — Dammit! It's a wrap. The world has finally reached its cessation. That's because, following a 14-year hiatus, military virologist Dr. Robert Neville is back for more zombie extirpation in the sequel "I Am Legend 2: Last Man on Earth." Will Smith's retinue released the teaser and it reeks apocalypse. The clip shows Dr. Neville (played by Smith) getting his ass kicked by a horde of killer zombies infected by the deadly Krippin Virus. "There were 6 billion people on earth when the infection hit," Dr. Neville elucidates. "KV had a 90 percent kill rate. That's 5.4 billion people dead."
Damn, sounds like coronavirus.
"They destroyed our city and I don't understand why it is happening this way," he adds.
Fortunately for Dr. Neville, he's no longer the last mothaf*cka on earth. After getting pummeled by the undead, Dr. Neville is rescued by a fraternity of army doctors who performed emergency surgery to keep his ass alive. "I Am Legend 2: Last Man on Earth" is scheduled to hit theaters in 2022 (if we're still here).
Are you excited?
Watch the teaser.
Share your thoughts.