Candace uncovers China's stratagem.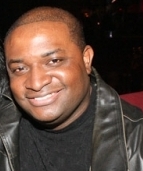 Blog King, Mass Appeal
NASHVILLE, Tenn — America is China's bitch, this according to conservative pundit Candace Owens who disseminated a vlog unveiling disturbing information about Xi Jinping's stratagem to emasculate America en route to world subjugation. In the 17-minute video, the 32-year-old Republican elucidated China's decision to purchase the most prominent film companies in Hollywood to influence our mindset. So if you're wondering why television networks are pushing agendas for the COVID vaccine, the LGBT community and 'Black Lives Matter,' it's because they — along with our nation's elected officials — have been handsomely remunerated by China.
Yep, Candace believes Capitol Hill has been compromised.
"Over the last couple of decades, China has virtually taken over Hollywood," she said. "Our media is compromised and taking money from China. The film industry was in a lot of debt and China stepped in and said, 'We will put up money to buy a lot of these Hollywood film companies.' So they are controlling our media. They have money within the sports industry… So [Americans are working] for China whether they know it or not. [China] is putting money into making sure that America is focused on race as they quietly attempt to take over the world."
Candace said China is also hell-bent on turning the United States into a colony of fags and lesbians. That explains why COVID variants Delta and Lambda are named after Delta Lambda Phi — an international homosexual fraternity. "At the same time that America is saying that men need to act more feminine, China is putting together a pro-masculinity program," she explained. "So America is trying to turn our men into women while China is trying to make their men more manly."
More food for thought (no pun intended): Chinese officials and Microsoft's Bill Gates have purchased roughly 460,000 acres of U.S. agricultural land. Rumor has it they're planning to satiate groceries with estrogen. Not to mention side effects of the COVID vaccine include shrinking dicks and sterilization.
Do you smell treason?
Will you fall victim to China's gay agenda?
Are we witnessing the cessation of macho Americans?
To descry the curriculum for China's masculinity classes, CLICK HERE!
For more information on Delta Lambda Phi, visit DLP.org.
Watch the alarming video.
Share your thoughts.