Tom MacDonald release anti-woke song for USA
Tom MacDonald attacks COVID-19.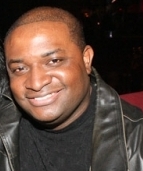 Blog King, Mass Appeal
VANCOUVER — Canadian rapper Tom MacDonald is trending worldwide after the 32-year-old lyricist released his new music video "Brainwashed." In the anti-Woke conception, MacDonald excoriates the COVID vaccine while illuminating the government's smokescreen agenda relative to racism and television. "Half the country fell asleep but they scream 'Woke!' We're distracted by vaccines and TV shows. Politics, celebrity gossip, popular neat quotes. Black lives, White lives, which lives mean most?" he raps. "The Government wants everybody fighting with their neighbors cuz they know that if we get along we'll probably go against them." MacDonald also drew an eye-opening juxtaposition between military service and homosexuality. "We only dedicate one day to remember our fallen soldiers. The men and women who died young," he bemoans. "But if you come out the closet as Caitlyn Jenner, you're a hero and you get a whole Pride Month."
MacDonald's hook appears to insinuate a civil war is imminent. "They can't stop us cuz we're ready to fight," he warns. "Try to brainwash us, but we won't let freedom die. The whole world's brainwashed. Everybody pick a team. Start a riot in the streets. The whole world's brainwashed. It's us against them. It ain't you against me."
Do you share MacDonald's sentiment?
Are we a society of brainwashed sheep?
Watch the explosive video.
Share your thoughts.