Big brawl Rams, Chargers game.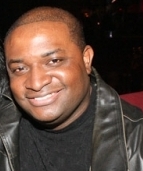 Blog King, Mass Appeal
LOS ANGELES — Law enforcement officials in Los Angeles are investigating after a massive brawl broke out in the stands of a preseason game between the Rams and Chargers. The donnybrook went down inside SoFi Stadium. It was also captured on video. Cell phone footage shows a pair of corpulent dudes beating the sh*t out of each other as season ticket holders jumped in to kick some ass. To add insult to injury, stadium security took their sweet time responding to the scene. Prior to the bout of fisticuffs, the two thugs reportedly had contretemps over the COVID vaccine and mask mandate.
Then when they tried to walk away to keep the peace, a porky woman threw beer on 'em.
That's when all hell broke loose.
You can see their butt-cheeks and everything.
One man was escorted out the stadium shirtless with a sanguinary countenance. Investigators identified the fans involved and they've been banned. "SoFi Stadium does not tolerate violent behavior or harassment of any form," SoFi officials said in a statement. "Some of the individuals involved in Saturday's altercation have been identified, and they will be banned from attending events at SoFi Stadium."
The Chargers beat the Rams 13-6.
Watch the ass-whuppin.'
Share your thoughts.