"Woke" teacher coerced students to honor LGBT
Kristen pushed homo agenda.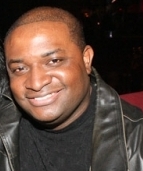 Blog King, Mass Appeal
LOS ANGELES — Kristen Pitzen, a "Woke" teacher in Orange County, was given a pink slip for exhorting students to pledge allegiance to the Gay Pride banner… instead of the American flag. Kristen, who was remunerated by the Newport Mesa School District, said she jettisoned the American flag at the genesis of the coronavirus pandemic because it was agonizing to look at. Damn! "I took it down during COVID because it made me uncomfortable," she explained while chortling in a TikTok video. Kristen looked high as f*ck. When students inquired about what flag to salute during morning announcements, Kristen recommended the rainbow-colored LGBT labarum. Parents are pissed for two reasons: 1) Kristen disrespected the American flag in the aftermath of Afghanistan and, 2) She pushed the gay agenda on her students.
The deranged educator suffered a savage beating on Twitter.
One user wrote, "I hope Kristin Pitzen of Newport Mesa School District is watching the Dignified Transfer of our dead servicemen and servicewomen. But perhaps she's uncomfortable with so many USA flags."
Another added, "Disgusting behavior from a teacher. No morals or values whatsoever, I hope she loses her teaching credential. She has no business in a classroom!"
District spokeswoman Annette Franco issued the following statement: "We are aware that one of our teachers posted a video on their personal social media that caused alarm and concern related to saluting the American flag. Showing respect for our nation's flag is an important value that we instill in our students and an expectation of our employees. The teacher is no longer in the classroom."
Is it time to start homeschooling our children?
Should we defund public schools and shut 'em down?
Watch the disturbing video.
Share your thoughts.