Megan, Ciara & Normani twerked for white people
Megan & Ciara 'catching hell.'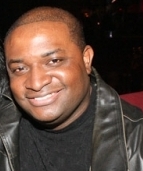 Blog King, Mass Appeal
ITALY — "Girl, you looks good, won't you back that azz up?" R&B divas Ciara, Megan Thee Stallion and Normani are under fire for showin' their asses (literally) in a ballroom full of wealthy white folks. The impromptu booty-shake transpired Sunday night in Italy during a star-studded fashion soirée thrown by Dolce & Gabbana. It was also captured on video. Risqué footage shows the curvaceous threesome twerking at the dinner table, turning a classy extravaganza into a scene from "The Players Club." Many of the women in attendance whispered in disgust while their male confrères recorded the pas de trois. Megan, 26, and Normani, 25, are young so we should give them a pass. But Ciara, 35, is probably too old to be publicly showcasing her "Goodies." She's also the wife of Seattle Seahawks quarterback Russell Wilson and a mother of three.
Ciara's thottish deportment reeks of not gettin' enough attention at home.
She should've known better.
Nevertheless, the raunchy trio suffered a savage beating via social media. One viewer wrote, "Shucking and jiving for massa." Another added, "This is why black females are on the bottom….has nothing to do with looks, skin color or your hair. Its all about how you carry yourselves. Absolutely no class."
Ouch!
That's mean.
Do you agree with the viewers?
Are black women too sexy for their own good?
Watch the rump-shaking video.
Share your thoughts.