Mahomes is NFL's No. 1 player, peers agree 100%
Mahomes is No. 1, Kelce finishes 5th.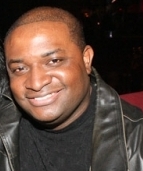 Blog King, Mass Appeal
KANSAS CITY — The NFL released its player-generated 'Top 100' list over the weekend and Kansas City Chiefs quarterback Patrick Mahomes came out on top for the first time. "This thing is heavy man," he joked after accepting his trophy. "This is sweet, dude. A lot of hard work. It takes teammates, everybody, not just me." Mahomes was inexplicably ranked fourth the past two seasons. For that, you have to blame his peers because they're 100% responsible for how the list is arranged. CTE must've impacted past votes. em>"It's really cool because it's voted by a lot of your peers," Mahomes said. "For those guys to vote for me to be the number one player it's definitely an honor." The 25-year-old wunderkind is running out of cabinet space. Since becoming a starter in 2018, Mahomes has earned league MVP and Super Bowl MVP honors.
He also led his team to back-to-back Super Bowl appearances.
Mahomes ain't the only Chief to crack the list. His favorite target, Travis Kelce, came in at No. 5 overall — the highest ranking ever for a tight end. Wide receiver Tyreek Hill is 15th. Defensive lineman Chris Jones is 34th and safety Tyrann "Honey Badger" Mathieu is 58th. Tampa Bay Buccaneers quarterback Tom Brady finished 7th despite leading his team to a dominant Super Bowl victory over Mahomes & Company.
Last season's MVP, Aaron Rodgers, came in 3rd.
Do you agree with the rankings?
Share your thoughts.