Big booty stripper caught selling fake vaccine cards
Stripper caught sellin' vax cards.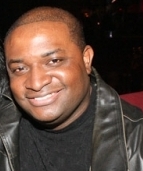 Blog King, Mass Appeal
NEW YORK — Jasmine Clifford, a big booty stripper from New Jersey, was thrown in the slammer for selling counterfeit COVID-19 vaccination cards. Jasmine, who goes by the moniker "Anti-Vax Momma," sold dozens of fake immunization cards for $450 apiece and, get this: Jasmine, 31, worked in cahoots with Nadayza Barkley, a doctor's assistant, to gain confidential access to the official New York State Immunization database to produce genuine vaccine batch numbers. Nadayza was also given three hots and a cot. Jasmine sold the cards via Instagram and OnlyFans where she moonlights as a model. Had it not been for the heroics of a bearded snitch who asked to remain anonymous, the ladies would've got away with it. "This is potentially extremely dangerous," the citizen sleuth told Inside Edition when asked why he felt the need to intervene. "I couldn't sit by and watch that happen."
Jasmine and Nadayza are facing a million years in prison.
Share your thoughts.