Gay Netflix show 'Q-Force' garners negative reviews
Netflix's Q-Force super duper gay.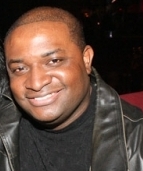 Blog King, Mass Appeal
HOLLYWOOD — Netflix released season one of the gay superspy series "Q-Force" and, so far, it's garnered negative reviews. The adult cartoon received a lowly score of 43 percent on Rotten Tomatoes' Tomatometer. LGBTQ Twitter called it "offensive." Tariq Raouf of the San Francisco Chronicle wrote: "A more captivating choice would have been to spend more time letting viewers get to know the show's groundbreaking crew of LGBTQ heroes, and less on landing half-baked jokes about their culture." Created by Gabe Liedman, "Q-Force" chronicles the Woke adventures of homo secret agent Mary and his motley crew of LGBTQ superspies. Lesbian comedienne Wanda Sykes (Deb) headlines a gay cast that includes Sean Hayes (Mary), Matt Rogers (Twink), Patti Harrison (Stat) and David Harbour (Buck). In case you didn't know, "Q" stands for queer and the animated installment is satiated with a plethora of homosexual stereotypes. There's also nudity and stripteases galore.
"Q-Force" is available on Netflix.
Watch the trailer.
Share your thoughts.