Homo Lil Nas X pregnant, stomach has baby bump
Nas X pregnancy drawin' criticism.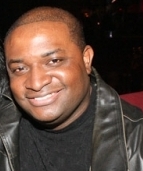 Blog King, Mass Appeal
LOS ANGELES — Lil Nas X is having a baby and he has the sonogram to prove it! The homosexual rapper ruffled some feathers Thursday afternoon when he released a maternal photoshoot to promote his new album "Montero." One of the pics shows a gravid Nas (né Montero Lamar Hill) cradling his baby bump while holding a bouquet of flowers. Twitter reaction was downright unforgiving. One user called him "ugly" to which Nas replied: "You really on here calling a young mother to be ugly?" Another user labeled the photoshoot a setback to African American progress which prompted an explosive clap back from the 22-year-old lyricist. "Oh yes a pregnant n*gga, the greatest threat to black civil rights," Nas wrote. "N*ggas be like 'you desperate for attention' then proceed to give it to me."
During a recent chinwag with People Magazine, Nas said the pregnancy idea started off as a joke after he listened to Megan Thee Stallion's verse on his new song "Dolla Sign Slime" for the first time. "I was like, 'Oh my God, this is amazing,'" Nas explained. "So I immediately called my stylist. She was like, 'Wow, this all comes together. Your album. Your baby.' I was like, 'Yeah, this is my baby, huh?' As a joke, she was like, 'Yeah, you should do a pregnancy shoot.' I was like, 'You know what? That's actually brilliant.'"
Nas, if you recall, gave Lucifer a lapdance while marketing Satan shoes.
Now he's giving birth to the Antichrist.
Is it time to cancel Lil Nas X?
Share your thoughts.