Pat Bowlen's son slams general manager Paton

Johnny rips GM Paton.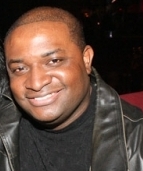 Blog King, Mass Appeal
DENVER — Now we know why the Denver Broncos are in such bad shape. A video has gone viral that shows owner Johnny Bowlen, son of late Broncos proprietor Pat Bowlen, lambasting general manager George Paton. The diatribe was disseminated via Instagram Live. "This is the last video coming out of the true ownership of the Denver Broncos," Johnny said. "George Paton sucks f*cking flamingo balls through a f*cking hose. He is a f*cking loser, bro. I personally as the person who should be the GM of the Broncos hates Paton… Georgie, suck my cock!" Social media reaction was priceless. One viewer wrote, "Touche! I love this guy and oh by the way, totally Agree that Georgio does indeed suck flamingo balls through a garden hose." Another viewer added, "Classless, his father is rolling in his grave. RIP Mr. Bowlen glad your not here to see this idiot."
Watch the disturbing video.
Share your thoughts.
Johnny Bowlen has lost his damn mind. pic.twitter.com/1CsUAd5Cl9

— Jess Place (@jezru) September 3, 2021