Schoolhouse Video: Black bullies assault Hispanic kid, White teacher says 'N*gga'
Bullies attack kid, Teacher flips out.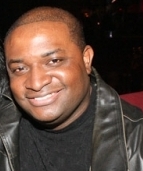 Blog King, Mass Appeal
HOUSTON — Here's two more reasons to defund and extirpate public schools. 1) Administrators in Houston, Texas are catching hell after two black bullies pummeled a Latino student in the school cafeteria. The beatdown transpired at Ross Shaw Sterling Aviation High School. It was also captured on video. Cell phone footage shows the masked ruffians confronting the Hispanic teen while he was busy ingesting his sustenance. Seconds later, they unloaded on the poor kid — thwacking him repeatedly in the countenance before stomping him unconscious. Man, they beat his ass Rodney King-style.
Parents concocted a petition to coerce school officials to take action.
And, 2) A white teacher in Atlanta, Georgia is under fire for calling her black students the N-Word in class. The incident transpired on the first day of school. It was also captured on video. Cell phone footage shows the blonde educator spewing negro jargon while addressing her pupils. She told the kids she can use the N-Word whenever she feels like it because she's dating a black man. "I got a n*gga," she said.
Wow!
Public schools have gone to hell in a handbasket.
Watch disturbing footage of both incidents.
Share your thoughts.