Freaky teacher gropes student.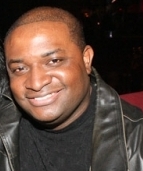 Blog King, Mass Appeal
RICHMOND — Here's another reason to pull your kids out of public schools ASAP! A high school teacher in Virginia is under fire after he inexplicably groped a female student while she was busy dancing. The lewd ordeal transpired in a classroom full of students. It was also captured on video. TikTok footage shows the pedophilic educator grab the 14-year-old girl from behind and rub up against her ass. The teen had a bewildered expression on her countenance but that didn't stop her from disseminating the clip.
The video has already garnered millions of views.
The teacher, who appears to be inebriated, claims it was a joke. But viewers aren't amused. Someone wrote, "He's clearly been itching to put his paws on a student and the guise of 'dancing' was the excuse he used to finally do it." Another added, "So Glad THIS Is NOT My Child. I Would Be In Jail For Murder." 
The Virginia Board Of Education has opened an investigation.
Watch the disturbing video.
Share your thoughts.