Anti-Vax Hate Radio: Howard Stern says unvaccinated folks deserve COVID death
Howard and Robin hammer unvaxxed.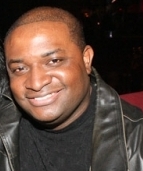 Blog King, Mass Appeal
NEW YORK — It's open season on unvaccinated Americans and Howard Stern has anti-vaxxers lined up within the crosshairs of his media rifle. The 67-year-old radio personality spewed a profanity-laced diatribe Tuesday morning, saying those who eschew Bill Gates' COVID vaccine deserve to die. Howard, an advocate of involuntary inoculations, said he knows a quartet of DJs who perished from COVID-19 because they refused to get immunized. The shock jock basically said 'good riddance.' 
"Their dying words were 'I wish I would've been more into the vaccine,'" he recounted. "I wish I had taken it." Howard's negro co-host, Robin Quivers, chimed in with, "You know, I have trouble drumming up compassion for people that stupid." Huh? Robin is a cancer survivor. Now she lacks compassion?
Are Howard and Robin licensed physicians?
Howard even had the audacity to say getting the COVID shot is no different than getting immunized for the measles, mumps and polio. Um… Howard… there's a big difference. For starters, the COVID vax is based on mRNA microchips that alter DNA. Vaccines for the measles, mumps and polio don't do that.
Secondly, there's natural immunity.
Thirdly, all things coronavirus are patented (060606) by Satanists like Mr. Gates and Dr. Anthony Fauci which brings religion into the equation. Many Christians equate the vax to Lucifer's "Mark of the Beast."
Still, Howard doesn't give a damn. Freedom of choice no longer exists. The way he sees it, if you don't get the jab you're a detriment to civilization. "When are we gonna stop putting up with the idiots in this country," he fumed. "F*ck 'em. F*ck their freedom. I wanna be free to live."
Howard, you're 67. You're going to die anyway.
The COVID vaccine doesn't suppress mortality.
Besides, why do you care if anti-vaxxers live or die?
Anyway, do you share Howard's sentiment?
Do anti-vaxxers deserve to die?
Listen to Howard's rant.
Share your thoughts.