President Joe Biden urges companies to vaccinate employees or fire their asses
President Biden orders mandate.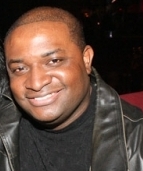 Blog King, Mass Appeal
WASHINGTON — President Joe Biden pissed-off anti-vaxxers Thursday when he announced a new order that requires larger U.S. businesses to mandate COVID vaccinations for employees, saying, "many of us are frustrated with the nearly 80 million Americans who are not fully vaccinated." In other words… no jab, no job. The authoritarian policy figures to impact more than 100 million Americans. Look, politicians and celebrities aren't doctors. Yet, they coerce immunizations 24/7.
Conversely, licensed physicians (like Dr. Sean Brooks) have testified publicly about the ill effects of the vaccine at School Board Meetings, Board of Supervisors Meetings, etc. There's also the issue of natural immunity. Todd Zywicki, a law professor at George Mason, sued the university over its vaccine mandate and won. Zywicki told the court his immune system produced antibodies against COVID.
Therefore, he doesn't need the vax.
Natural immunity be damned, companies like Walmart, CVS and United Airlines already require employee vaccinations. Just understand, getting the jab doesn't guarantee remuneration. You could get vaxxed on Monday and your employer can still fire your ass on Tuesday. Not to mention most people hate their job.
So they sure as hell won't get inoculated for a boss.
The United States is the only industrialized country without universal healthcare for its citizens. Politicians won't give you a medical card but they'll mandate a free, experimental vaccine that doesn't always work. Vaccinated people test positive for COVID daily. Dr. Anthony Fauci even called 'em "Superspreaders." 
Here's 5 things we know so far:
1) Chinese virologist Li-Meng Yan said coronavirus was concocted in a Wuhan lab. So why blame the unvaxxed?
2) Pharmaceutical companies aren't liable for vaccine damages.
3) Doctors and nurses have eschewed the jab.
4) Hospitals are empty, but media outlets claim they're full.
And,
5) Rumor has it the United States is working in cahoots with China to get syringes in your arms.
Telling you dawg, something reeks of treason. President Donald Trump believes the miasma starts with his successor and, if he gets the chance, he's gonna kick Biden's ass. "I think probably my easiest fight would be Joe Biden because I think he'd go down very, very quickly," Trump said in a press conference to promote the Triller Fight Club's Legends II event. "Biden would go down in the first few seconds."
Stay on your toes America!
All hell is about to break loose.
Watch the presidential address.
Share your thoughts.