Bill Cosby returns to TV following rape conviction

Cosby working on making comeback.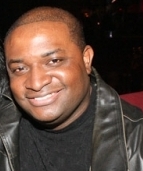 Blog King, Mass Appeal
PHILADELPHIA — We may see the return of "The Cosby Show." That's because Bill Cosby is working on a new television sitcom. The 84-year-old comic received manumission from SCI Phoenix in June after the Pennsylvania Supreme Court overturned his sexual assault conviction on a technicality. Sixty women accused his ass of slippin' them a mickey before stickin' his Jell-O pudding pop where it didn't belong. Cosby's spokesperson, Andrew Wyatt, broke the news during a recent chinwag with Fox News. "Things are happening. He's working on a number of projects right now, a number of ideas for a TV show that has him on the phone with producers, working with guys every day," Wyatt explained. "He's giving his creative ideas and input. He's been working on this particular project now for a year and a half. When he was a resident of SCI Phoenix he would have phone calls with producers."
The launch of a new TV show ain't the only conception in the works. Cosby is also writing a memoir. "He's on the phone almost every day for the book as well," Wyatt said. "He's working. That's why people don't see him as much. When he was at SCI Phoenix it wasn't our time so phone calls would be probably two, three times a week for that kind of stuff. Now he has the time. He can speak freely when he wants to. That's his primary focus since he's gotten out – to come out and be able to have projects and to work with people who want to work with him."
Will you watch Cosby's new show and buy his book?
Should he call them "The Return of America's Dad?"
Share your thoughts.