Vegan advocate smeared herself in menstrual blood
A Vegan activist protested naked.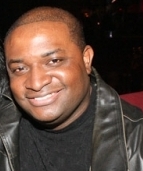 Blog King, Mass Appeal
PERTH — Covid has everybody losing their damn mind. Tash Peterson, a vegan activist in Western Australia, was thrown in the slammer after she stormed a Louis Vuitton store naked while smeared with her own menstrual blood. Yuck! That's disgusting! The nauseating ordeal went down August 21st in front of shoppers at the designer boutique in Perth. It was also captured on video. Cell phone footage shows Tash barge into the store holding a sign to protest what she calls the "animal holocaust." There were ass and titties everywhere. The recalcitrant damsel yelled, "If you're not vegan, you're an animal abuser." Tash was covered with her own period discharge while wearing a thong only. The goal entailed raising awareness of animal abuse with a nude fulmination. Mission accomplished.
"I think it was my most powerful, disruptive protest yet," she explained to the Daily Mail. "It's important for me to be as creative as possible so more people see my message — the moment my clothes come off, I get more attention."
Tash, who goes by the moniker "Vegan Booty," was arrested and charged with disorderly conduct which makes her a repeat offender. If you recall, the bolshie chick once poured blood on the floor in KFC.
Do you agree with Tash's stance?
Is it time to give up hamburgers and fried chicken?
Watch the disturbing video.
Share your thoughts.