SNL alum Jim Breuer rips COVID vaccine mandates
Jim Breuer slams vaccine mandate.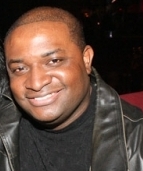 Blog King, Mass Appeal
NEW YORK — "Saturday Night Live" alum Jim Breuer ruffled some feathers the other day when he said he won't perform at any venue that requires patrons to get doses of Bill Gates' COVID vaccine. Many businesses require proof of vaccination prior to ingress. But Jim ain't having it. In his mind, it's segregation. The "Half Baked" star made the fiery announcement via Facebook Live. "Two quick updates on shows that you may think you may be getting tickets to or you already have tickets to: The Wellmont Theater in New Jersey — not doing it," the 54-year-old comedian said in the video. "Also the Royal Oak Theater in Michigan, due to the segregation of them forcing people to show up with vaccinations — to prove you're vaccinated, to prove you've had a shot. I'm absolutely not doing those shows."
Jim realizes he's forfeiting a boatload of mazuma. But he don't give a damn. It ain't about the money, it's the principle. "What these establishments are doing are wrong," Jim fumed. "What this dictatorship is doing is wrong. … I know I'm going to sacrifice a lot of money, but I'm not going to be enslaved by the system or by money, and nor should anyone that wants to laugh or be entertained."
"I have to stick with my morals," he continued. "I have to stick with what I know is right. As a human to another human, when you have to be forced, bribed, dictated — which is basically what is going on. … No matter what your feelings are in it — I don't care if you're vaccinated. That's great. It's a choice."
Jim also said he'd rather "go bankrupt and make a stance and not segregate."
Do you agree with his stance?
Is it time for American men to stop being bitches and fight for freedom?
Watch Jim's epic rant.
Share your thoughts.