Subway employee pistol-whipped an armed robber
Subway worker pummels robber.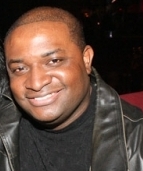 Blog King, Mass Appeal
ROCKFORD — Authorities in Illinois are investigating after a Subway employee pistol-whipped a robbery suspect. The ass-whuppin' took place September 5th inside the deli in Rockford. It was also captured on video. Surveillance footage shows Araceli Sotelo wrestling with the hooded robber as she screamed for help. "He kind of just showed me his gun, and I was like freaking out," she told WTVO. "[He said] 'give me all the money … give me everything before I hurt you.'" Araceli then grabbed the scrawny malefactor and put him in a headlock. The corpulent damsel used her big tits to subdue him. "He was smaller than me, so I have that advantage," she explained. "I could at least put my weight on him, push him, or something." During the scuffle, the assailant's gun fell to the floor.
That's when Araceli picked it up and beat him with it.
"He dropped it trying to hold onto my purse and I end up pulling his sweatshirt off him," she recounted. "He wanted me to give him back his gun and his clothes. [Instead] I just hit him on the head with it, [because] that is what he was doing to me."
Araceli posted leaked footage of the encounter on her TikTok page and fans absolutely love it. The video has already drawn millions of views. But management ain't amused. Araceli was suspended indefinitely. Her boss told her, "If every one of these videos are not taken offline, you will be suspended."
Ain't that a bitch?
Araceli laid her life on the line for the restaurant and this is how they treat her?
Watch disturbing footage.
Share your thoughts.