Gabrielle Union still bitter about D-Wade's lovechild
Gabrielle Union brutally honest.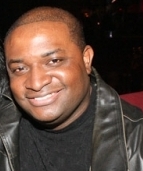 Blog King, Mass Appeal
MIAMI — Dwyane Wade cheated on Gabrielle Union 8 years ago and she almost left his ass. The 48-year-old actress told all their business in her new memoir "You Got Anything Stronger?" If you recall, D-Wade got another chick pregnant 5 years into his relationship with Gabby. The "Being Mary Jane" star was pissed. But, after months of therapy, she gave the Miami Heat legend another chance. "In 2013, before we were married, Dwyane had a baby with another woman," Gabby wrote. "It should go without saying that we were not in a good place in our relationship at the time that child was conceived. But we were in a much better place when he finally told me about the pregnancy. To say I was devastated is to pick a word on a low shelf for convenience. There are people — strangers who I will never meet — who have been upset that I have not previously talked about that trauma. I have not had words, and even after untold amounts of therapy I am not sure I have them now. But truth matters."
Give Gabby credit for eschewing a cessation. After all, D-Wade — who played alongside LeBron James and Chris Bosh — was in the midst of a dynasty with the Heat at the time. Word on the street claims he had scantily clad popsies waiting for his ass at the team hotel after every game. Not to mention D-Wade and Gabby were "on a break" when the cheating transpired.
They got hitched a year later in 2014.
But that was then and this is now.
D-Wade, 39, is a retired simp with 4 kids. He ain't going nowhere.
Besides, NBA players get nooky galore.
Gabby knew what she was gettin' into.
That said, do you agree with her decision to stay?
Share your thoughts.