Gay rapper Lil Nas X told parents "F*ck your kids!"
Lil Nas X debut album is trash.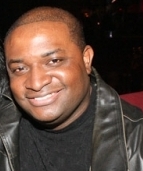 Blog King, Mass Appeal
NEW YORK — Lil Nas X's debut album, "Montero," came out Friday morning but his new music video — "That's What I Want" — stole the show. The lewd conception shows the homosexual rapper tongue-kissing a football player before ripping off his uniform for mo' gridiron foreplay coupled with locker room copulation. But Nas certainly deserves credit for at least using a condom. The 22-year-old artist appeared on "The Breakfast Club" earlier this week to promote the album and DJ Envy asked him to respond to pissed-off parents who want him censored for promulgating a "gay agenda" to kids. Nas didn't bite his tongue. The way he sees it, he's not responsible for raising your bad ass children. "F*ck your kids!" he fumed. "We really get one chance to do this [life] at least to my knowledge, I don't know what, like, happens when we die or whatnot. So it's like — I'm not about to pander to your kids or you. Or, like, anybody."
"I even have to do this with my family members," Nas continued. "You know, like, 'cause my family members may not always agree with what I'm doing. Or whoever I'm dating, they may not agree, but it's like, I honestly, really, truly wanna live by, you know, this is our life we get. We have to do this sh*t, so f*ck what anybody else has to really say about it, I guess."
You heard the man… er… woman.
He said "f*ck your kids!"
Prior to giving Satan a lap dance, Nas was exalted as being a child-friendly rapper.
That's obviously no longer the case.
Watch the interview and new music video.
Share your thoughts.