Chris Rock caught COVID despite being vaccinated
Chris Rock thinks vaccine necessary.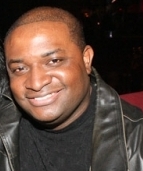 Blog King, Mass Appeal
NEW YORK — Chris Rock has joined the celebrity campaign to get every American inoculated with Bill Gates' COVID vaccine. The 56-year-old comic disseminated a tweet on Sunday saying he tested positive for COVID-19 despite being fully vaccinated. He told Jimmy Fallon he took a single dose of Johnson & Johnson's panacea. "Hey guys I just found out I have COVID, trust me you don't want this," he wrote. "Get vaccinated." Um… Chris. You're fully vaccinated. Yet, you still tested positive. That means the vaccine doesn't work. So why should people take it? Chris also said it doesn't matter if the vax works or not, and he couldn't care less about the ingredients. Just get the jab. "I'm going to put it this way: Do I take Tylenol when I get a headache? Yes," Chris told Gayle King during a recent chinwag. "Do I know what's in Tylenol? I don't know what's in Tylenol, Gayle. I just know my headache is gone. Do I know what's in a Big Mac, Gayle? No, I just know it's delicious."
Chris played crackhead Pookie in "New Jack City."
Now he's telling anti-vaxxers to embrace syringes.
Should we take his advice and get the vaccine? Or, trust our natural immunity?
Share your thoughts.