Shemeka Michelle joined "Fearless."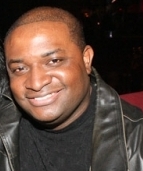 Blog King, Mass Appeal
NASHVILLE — "Keep It Naked" author Shemeka Michelle raised eyebrows on Tuesday when she said black men and black women should keep copulation in-house and cease interracial dating pronto. The whilom exotic dancer also excoriated homosexuals like Lil Nas X and Billy Porter, saying they're undeserving of female status because they have dicks. Shemeka uttered the alarming remarks during an appearance on Jason Whitlock's "Fearless" show via YouTube. It's her assertion that single ladies should be more docile and feminine instead of exhibiting manly "dyke behavior."
When asked to give her two cents on swirling couples, Shemeka didn't mince words.
"I have white men ask me out all the time," she explained.
"But I can't imagine riding a pink penis."
Dayuuummm!
Welp, she can ride mine.
Shemeka believes the key to rescuing faltered relationships starts with men emulating Django versus acting like Kunta Kinte. "I think the solution is really just men standing up and being men," she said. "You don't need to bend to our will. If you look at what has happened in society we are a bunch of sissies now because of men trying to bend to the will of women and appease women. We need to stop doing that."
"Again, women need to get on board with what's happening or they need to get out the way and it's really just that simple," Shemeka continued. "You don't need to bend to our will any longer. A woman wants a man who is stern, who is firm, who is comfortable in his authority. That's what we really want deep down. Sometimes women choose a man who is incompetent to make herself seem more competent. But a real woman, or a woman that's worth your time and energy, wants you to walk in that authority."
Shemeka, a quondam minister, also said women "were put here for men, not the other way around."
Do you share her sentiment?
Is it bad to date outside the race?
Watch the show.
Shemeka joins the broadcast at the 1:05:00 mark.
Share your thoughts.