Rihanna drops 'unvaxxed' Nicki Minaj from her show
Nicki axed from Rihanna's event.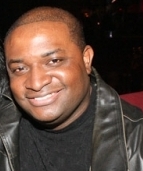 Blog King, Mass Appeal
LOS ANGELES — Nicki Minaj dissed the COVID vaccine. Now she's being blacklisted Mo'Nique style. If you recall, the 38-year-old artist tweeted the vax emasculated a family friend by making his penis diminutive and his balls distended. President Joe Biden called the accusation a goddamn lie. MSNBC's Joy Reid spent a large portion of her show "The ReidOut" lambasting Nicki. The ladies of "The Real" interviewed Jennifer Hough — the woman who accused Nicki's husband, Kenneth Petty, of purloining her vulva nearly three decades ago. Kenny pleaded guilty to rape in 1995 and served time for bangin' Jennifer. But "The View" brought up the 26-year-old crime to make the "Beez in the Trap" rapper look bad. Now we've learned Rihanna has jettisoned Nicki from her upcoming "Savage X Fenty" fashion extravaganza. When it rains, it pours.
Rihanna didn't want to ostracize her good friend. But the powers that be… ahem, Bill Gates… wanted Nicki eliminated. "Rihanna was cool, she wanted Nicki in the show," said a close source. "But the powers that be are forcing her to cut Nicki out. There are powerful people out there trying to cancel Nicki." Are we witnessing the cessation of Nicki Minaj? Is her métier damaged beyond repair?
Watch a preview of the show (minus Nicki of course) and Jennifer's interview.
Share your thoughts.