3 Black women beat up restaurant hostess in NY
Three black ladies attacked hostess.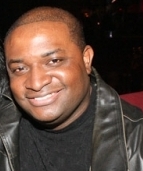 Blog King, Mass Appeal
NEW YORK — Law enforcement officials in New York are investigating after a trio of black women beat the sh*t out of an Asian restaurant hostess when she asked to see proof of vaccination prior to ingress. The donnybrook transpired Thursday evening around 4:50 p.m. at Carmine's Italian Restaurant on Broadway. It was also captured on video. Surveillance footage shows 44-year-old Kaeita Nkeenge Rankin, 21-year-old Tyonnie Keshay Rankin and 49-year-old Sally Rechelle Lewis asking to be seated. When the 24-year-old hostess asked to see their immunization cards, all hell broke loose. The three women, who are tourists from Texas, pummeled the employee then ripped off her necklace. "She's extremely shook up," said Carmine's owner Jeffrey Bank. "It's inexcusable, ridiculous."
The ladies were cited for assault but Kaeita denied any wrongdoing. She said the hostess called them the N-word. "I'm 100 per cent innocent," she told reporters. "I'm going to talk to my lawyer and see what he allows me to say. But I can tell you It's not true."
New York has a mandate in place that requires getting the jab before participating in a number indoor activities that include dining at restaurants, dancing at nightclubs and watching movies. "Black Lives Matter" protesters are boycotting the restaurant.
Watch the ass-whuppin.'
Share your thoughts.