Melee Video: Chiefs fans, Coach Reid hospitalized

Chiefs fan suffers knuckle sandwich.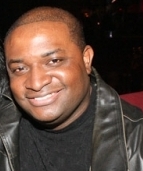 Blog King, Mass Appeal
KANSAS CITY — So this is what last place feels like. Law enforcement officials in the American Heartland are investigating after fans of the Kansas City Chiefs beat the hell outta each other in the stands. The sanguinary ordeal went down Sunday afternoon at Arrowhead Stadium following KC's 30-24 loss to the Los Angeles Chargers. It was also captured on video. Cell phone footage shows a middle-aged white man with a gray goatee getting pummeled unconscious. A black chick then stomped his countenance as he laid motionless. Moments later, Chiefs head coach Andy Reid was expedited to the hospital after getting dehydrated. Temperature was in the 90s and Andy's a corpulent dude. EMTs were busy as hell after the game. Chiefs safety Tyrann "Honey Badger" Mathieu tweeted: "I'm praying for my Head Coach & I'm hoping you can send up prayers with me!! One of the best men & teachers I've been around!!! GOD please show us your mercy!"
Sunday's free-for-all was merely the latest fan-related melee that's taken place this season. If you recall, a big brawl broke out week one at SoFi Stadium where several fans of the Los Angeles Rams and Chicago Bears exchanged haymakers on NBC's "Sunday Night Football." Very embarrassing. NFL fans really need to lighten up. It's only a game, jeez.
Watch the ass-whuppin.'
Share your thoughts.