"Family Guy" characters promote COVID vaccine

Family Guy joins vaccine campaign.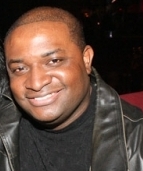 Blog King, Mass Appeal
HOLLYWOOD — First the Simpsons. Now this. "Family Guy" patriarch Peter Griffin, his son Stewie and their dog Brian released a public service announcement in support of the COVID vaccine. Produced by Seth Macfarlane, the 3-minute cartoon shows Peter complaining about immunizations during a doctor's appointment. "God, I hate getting shots," he said. "Why do I gotta get this stupid COVID vaccine anyway?" After Peter asked the physician how vaccines work, Stewie intervened with a scientific tutorial from inside Peter's anatomy. To pull off the feat, he and Brian effectuated a microscopic ingress. "Vaccines protect us from illnesses by activating our immune response without the danger of actual infection, thereby training the body to fight off the real thing," Stewie explains. "Some of the COVID vaccines work by exposing your immune system to proteins, which resemble the spike proteins of the virus but cannot infect you." 
The PSA was concocted in partnership with the Ad Council's "It's Up To You" COVID vaccine initiative. "With millions of Americans still unsure about getting vaccinated against COVID-19, it's more important than ever that we have smart, informative and entertaining messages like this that will boost confidence in the vaccines," said Lisa Sherman, President and CEO of the Ad Council.
"Family Guy" executives echoed a homogeneous sentiment. "We were proud to work with some of the nation's leading immunologists and epidemiologists on this PSA." said executive producer Rich Appel. "And while we never understood a single note they gave us, we took them all."
Has "Family Guy" sold out?
Will you get the vaccine?
Watch the PSA.
Share your thoughts.