Black-eye vaccine babies resemble aliens, manikins
Pandemic babies resemble aliens.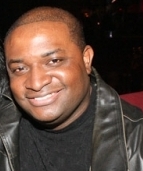 Blog King, Mass Appeal
MEXICO — A video has gone viral that shows the ill effects of the COVID vaccine on infants. The parents were inoculated between December 2020 and January 2021. Many of the "black-eyed babies" have dilated pupils coupled with premature aging. The tots resemble an admixture of aliens and manikins. The video shows a baby sitting up at 4 months old. It also shows an infant crawling at 2 months, a baby walking at 3 months and a crumb snatcher saying "mama" at 4 months. Not to mention a neonate grew a damn tooth. Man, it's one of the creepiest videos you'll ever see. Social media reaction was priceless. One viewer wrote, "No easy way to say it. It's some no soul having horror show sh*t." Another added, "They were given super powers! The age of the X-babies is at hand."
Are parents to blame?
Is it time to recall and re-examine the vaccine?
Watch the video.
Share your thoughts.