Joy Reid: Gabby Petito garnered white privilege
Joy Reid versus Candace Owens.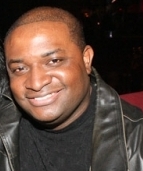 Blog King, Mass Appeal
NEW YORK — Joy Reid is under fire again. But what else is new? The MSNBC host ruffled some feathers the other day when she said extensive media coverage was dedicated to Gabby Petito's disappearance as a benefit of the "Missing White Woman Syndrome." Gabby, a travel blogger from Florida, came up missing a few weeks ago while out on a cross-country road trip with her fiancé, Brian Laundrie. Gabby, 22, was eventually found dead in Wyoming. Brian, who has a history of beating Gabby's ass, is a person of interest. It's Joy's assertion that had Gabby been a negro, the media wouldn't care. "The Petito family certainly deserve answers and justice," Joy said. "But the way the story has captivated the nation has many wondering, 'Why not the same media attention when people of color go missing?' Well the answer actually has a name: Missing White Woman Syndrome. The term coined by the late and great Gwen Ifill to describe the media and public fascination with missing white women like Laci Peterson or Natalee Holloway while ignoring cases involving missing people of color."
Conservative commentator Candace Owens wasted no time tweeting a clap back. "Yesterday, I learned about missing white woman syndrome," she wrote. "Can someone let me know what syndrome it is that causes us to ignore every white person that is killed by a police officer but demands that we burn cities across the world to the ground for thugs like George Floyd?"
Ouch!
Candace also spent a large portion of her show lambasting Joy's remarks.
Did Gabby's skin pigmentation play a factor in media coverage?
Are people of color being shortchanged?
Watch Candace get in Joy's ass.
Share your thoughts.